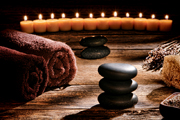 Investing in massage is an investment in your health.
Below are general rates for the most popular services I offer.
Not all available modalities are listed. Please contact me, so we can develop a plan specifically tailored to your needs.
---
Most therapists don't offer a 30 minute session, but for those who have never experienced a massage and want to "try" it out this would be the perfect choice for you.
---
Pleased to announce that HSA credit cards are accepted.

​
SaveSave
SaveSave
SaveSave
SaveSave
SaveSave
SaveSave
SaveSave
SaveSave
SaveSave
SaveSave
SaveSave
| Service/Product | Rate | |
| --- | --- | --- |
| Hot Stone Therapy | $115 | / 90 minutes |
| Massage | $65 | / 60 minutes |
| Massage | $95 | / 90 minutes |
| Massage | $125 | / 120 minutes |
| Massage | $30 | / 30 minutes |
| Pediatric Massage | $30 | / 30 minutes |
| Pre-Natal/Pregnancy Massage | $60 | / 60 minutes |