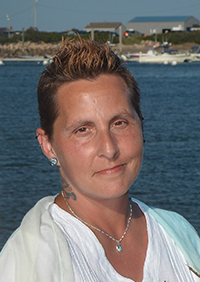 Hello, I am Gina Artruc and I am a Licensed Massage Therapist in Western Massachusetts.
I have always tried my best to help people, whether by just being an ear, giving advice or physically lending a hand. The desire to help led me to receive Reiki training years ago and then to continue on to gain my master/teacher certification. During this time, I gained a better understanding of the mind, body and soul connection. Still wanting to help in as many ways as possible I decided to enroll in a massage therapy program to complete my understanding of the mind, body and soul connection within us all.
I graduated from Brandford Hall Massage Therapy Program in 2014. Immediately following graduation I started my career in the franchise/corporate industry of massage. During this time, I had the opportunity to work with many different clients from all walks of life, each presenting with very different aches, pains and tensions (usually related to their daily activities and vocations.) I also had the privlege to work beside multiple therapists with a variety of skill sets who were always happy to share their knowledge and new techniques. It was through this experience that I developed into a stronger and more knowledgable therapist. As time went on I began to feel a pull back to the roots of why I became a therapist. This required me to take a step back from the fast paced franchise setting and move forward into my own practice.
Providing my clients with time and personalized care is at the very top of my priorities, making sure their bodies and energies remain balanced, relaxed and healthy.
Whether it's a relaxation massage, deep therapeutic massage or other specialty massage (pre-natal, hot stone etc..) I will take the time with you to create a plan unique to your needs. I look forward to hearing from you and beginning a partnership for your health and wellbeing.
SaveSave
SaveSave